Detached house, 405 m2, Warszawa
Detached house for sale, Warszawa, Warszawa Żoliborz
8 900 000 PLN
21 975 PLN/m2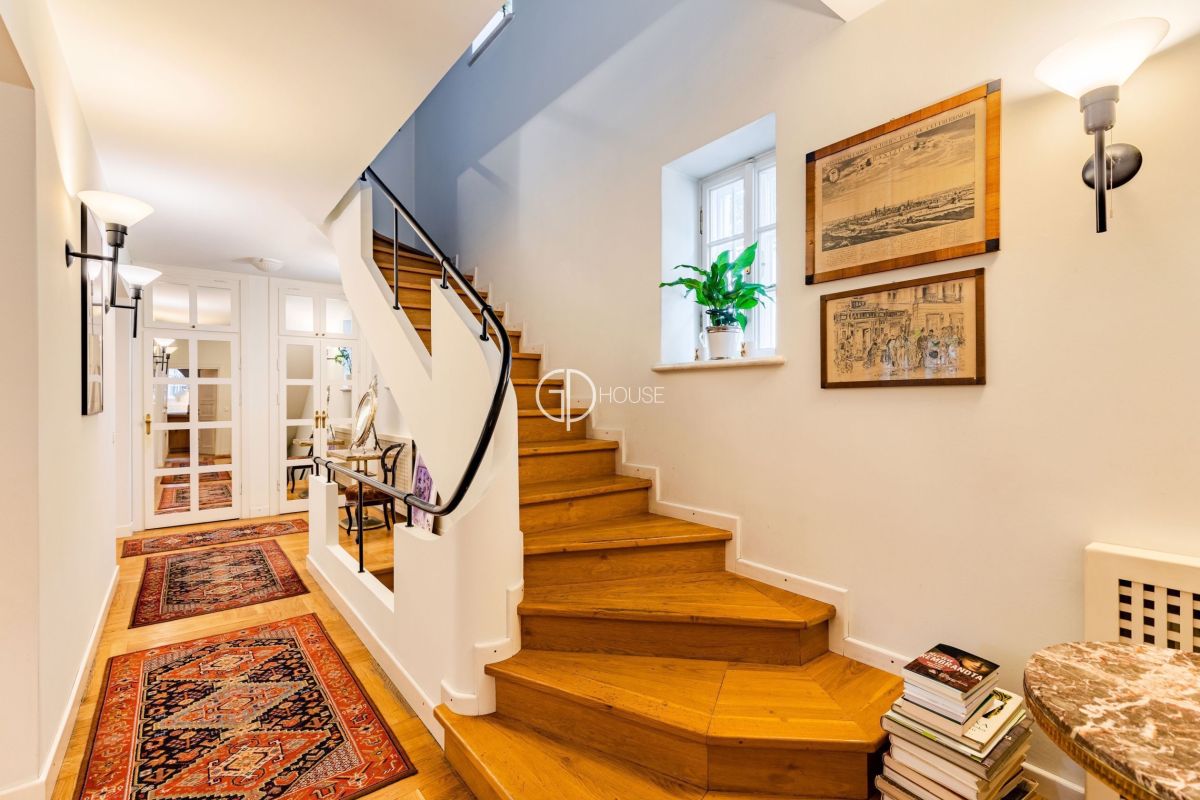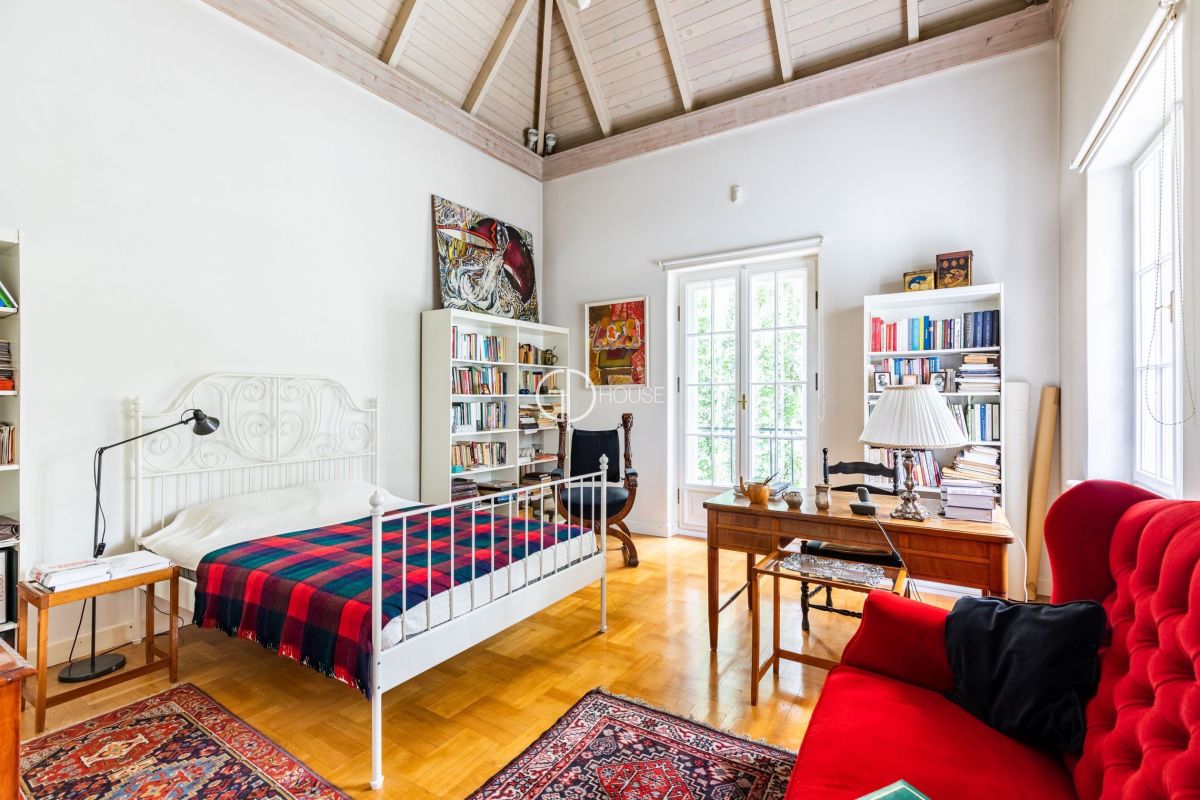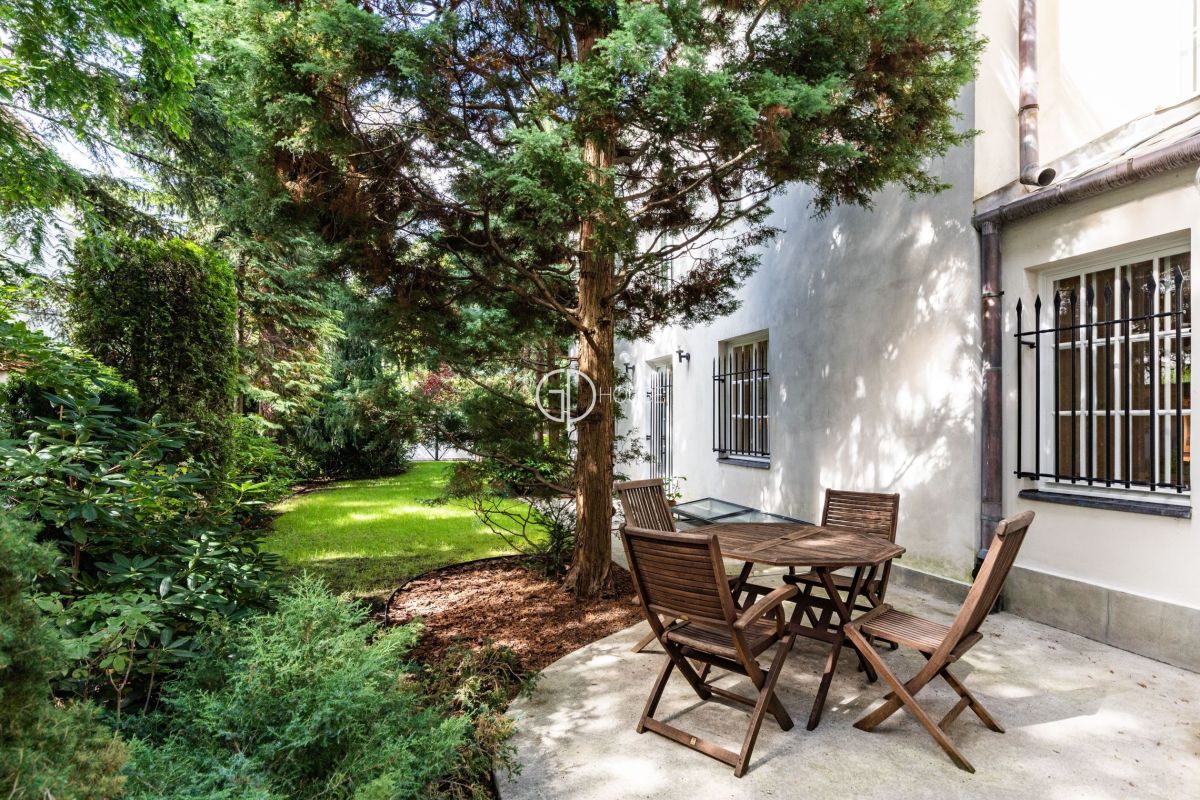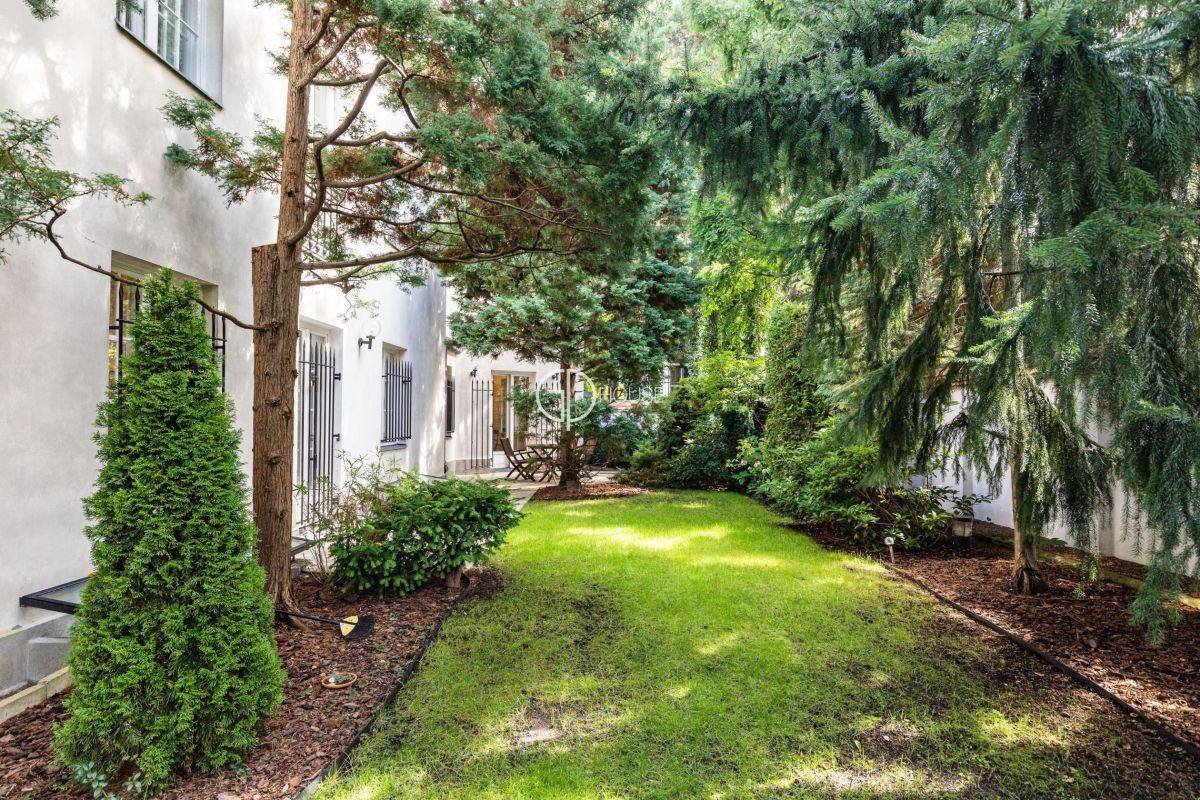 6 Rooms
405 m2
dz.520 m2
4
Description
Detached house with a large garden located in the heart of Żoliborz in so called `Officers` area. The Żoliborz Officers area started to emerge in 1922, when undeveloped areas around the Warsaw Citadel were handed over by the state to the Housing Association of Officers Cooperatives in Warsaw. The buildings at Śmiała and Czarnieckiego Streets were designed in a manor style - their appearance referred to 18th century manor houses. Before World War II, Polish generals, colonels and high-ranking military officers lived in the officers` colony in Żoliborz. Today, Żoliborz Officers is one of the most luxurious neighbourhoods in Warsaw. The 303 square metres of leaving area of this detached urban villa is arranged in a perfectly thought-out manner. The house consists of a representative living room (45 m2), combined with a dining room (22m2) and a separate kitchen, 3 bedrooms, a study or guest bedroom, 3 bathrooms, spacious dressing rooms, a fully usable basement with a laundry and recreational space, a beautiful attic - a studio, and a garage for two cars next to the building (one place into the garage, the second as a covered parking space). Access to the terrace and to the garden can be enjoyed from the sunniest - southern side. Location close to parks and very good acces to the communication means (bus, tramway and metro).

Maison individuelle avec un grand jardin située au cœur du quartier de Żoliborz dit `des Officiers`. Le Żoliborz des officiers a commencé à voir le jour en 1922, lorsque des zones non développées autour de la citadelle de Varsovie ont été cédées par l`État à l`Association de logement des coopératives d`officiers de Varsovie. Les bâtiments des rues Śmiała et Czarnieckiego ont été conçus dans un style manoir - leur apparence faisait référence aux manoirs du XVIIIe siècle. Avant la Seconde Guerre mondiale, les généraux, colonels et officiers de haut rang polonais vivaient dans la colonie d`officiers de Żoliborz. Aujourd`hui, le Żoliborz des officiers est l`un des quartiers les plus luxueux de Varsovie. Les 303 mètres carrés de surface habitable de cette villa individuelle sont disposés de manière parfaitement réfléchie. La maison se compose d`un salon représentatif (45m2), combiné avec une salle à manger (22m2) et une cuisine fermée, 3 chambres à coucher, un bureau - chambre d`amis, 3 salles de bains, des dressings spacieux, un sous-sol entièrement utilisable avec une buanderie et un espace de loisirs, un bel attic - studio, et un garage pour deux voitures (une dans un garage à côté de la maison et la seconde sous un abri). L`acces à la terrasse et au jardin peuvent être appréciés depuis le côté le plus ensoleillé - le côté sud. Excellente localisation proche des parcs et très bon accès aux transports (bus, tram et métro).
Details
| | |
| --- | --- |
| Offer no. | 50630385 |
| Offer type | Detached house |
| Type of transaction | Sales |
| Price | 8 900 000 PLN |
| Price for m2 | 21 975 PLN |
| Number of rooms | 6 |
| Floor | Ground floor |
| Number of floors | 2 |
| Area | 405 m2 |
| Land area | 520 m2 |
| City | Warszawa |
| District | Warszawa Żoliborz |
| Street/Estate | Żoliborz |
| | |
| --- | --- |
| Voivodeship | MAZOWIECKIE |
| District | warszawski |
| District | Warszawa |
| Ownership | ownership |
| Garage | adjacent to the building |
| Location | City - outside the center |
YOU WANT TO KNOW MORE?
Contact us!